"Jem and I found our father satisfactory: he played with us, read to us, and treated us with courteous detachment," said Scout in the classic novel, To Kill A Mockingbird, by Harper Lee.[1] Scout's description gave me pause. In our crass and quarrelsome culture, a little respect and good manners might go a long way. We need some good old-fashion cordiality.
But are there unintended consequences among polite types of people? I thought of religious circles or Christian families that strive to have love, joy, peace, patience, kindness, and self-control–under control at all times. Courteous detachment could be the kind of cordiality that keeps others at arm's length.
Have you ever experienced that? I have. Maybe I've even done it to others!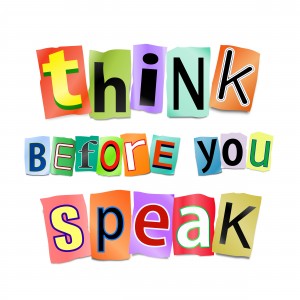 In Marilynne Robinson's moving story, Home, Jack, the black sheep of the family comes home to his dying father after twenty years. The father, a retired pastor, works hard to say all the right things, to give the benefit of the doubt, to believe the best, but there remains unimaginable tension in the atmosphere. The prodigal son is a sin-sick soul, looking for restoration. He wants to believe he can be a good man. The father wants him to "get saved." They resort to polite conversation at first, bottling up their history of hurt and disappointment.
Deep wounds form when cordiality prevents real connection—maybe even more so than an outright fight.
Glory, the younger daughter in the story, has also returned to care for her father's basic needs. She too is longing for healing within the family. She loves her wayward brother, Jack. All the other siblings seem to have perfect lives.
"(Glory's) father told his children to pray for patience, for courage, for kindness, for clarity, for trust, for gratitude. Those prayers will be answered, he said. Others may not be…So she prayed again for patience, for tact, for understanding—for every virtue that might keep her safe from conflicts that would be sure to leave her wounded, every virtue that might at least help her preserve an appearance of dignity, for heaven's sake. She did wonder what the neighbors thought…"[2]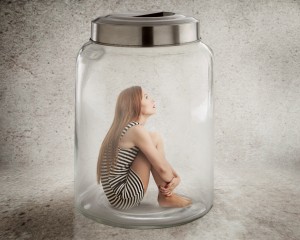 Safe from conflict…the appearance of dignity…what will the neighbors say?
I have come to believe these fears are the worse kind of trap for people of faith.
We persevere through pain and tension, never allowing the crisis to happen, and think we're suffering like Christ. Perhaps some of it is. But clearly, some of it is not. Honest conflict often brings a turning point. Yet we instinctively pull back from the brink and return to cordiality.
Let's face it…honest talk is challenging.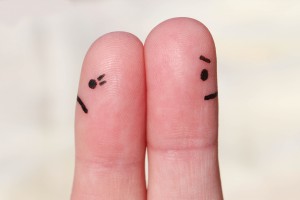 C.S. Lewis wrote, "Granted the quarrel, did you fight fair? Or did we not quite unknowingly falsify the whole issue? Did we pretend to be angry about one thing when we knew, or could have known, that our anger had a different and much less presentable cause? … Such tactics often succeed. The other parties give in…not because they don't know what is really wrong with us, but because they have long known it only too well… It needs surgery, which they know we will never face. And so we win, by cheating. But the unfairness is very deeply felt."[3]
And that's not the worst of it. Self-preservation in human relationships, sometimes leads to the same pattern with God.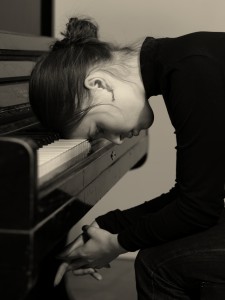 In the story, Glory prays for patience. "She knew that was not an honest prayer…the right prayer would have been Lord, my brother treats me like a hostile stranger, my father seems to have put me aside, I feel I have no place here in what I thought would be my refuge, I am miserable and bitter at heart, and old fears are rising up in me so that everything I do makes everything worse."[4] Yet she resorts to praying for patience, stuffing away the honest feelings of her struggle.
Are your prayers too polite, formal, or rote?
At one point in the story, the father asks Jack to say grace before they eat. Reluctantly, Jack rattles off, "For all we are about to receive, help us to be truly thankful. Amen." The father responds to his son's empty prayer saying, "(In) prayer, you know, you open up your thoughts, and then you can get a clear look at them. No point trying to hide anything…Prayer is a discipline in truthfulness, in honesty."[5]
As the novel develops, real exchanges begin to happen. Still the characters' unspoken reserve creates misunderstanding. They miss important points of contact.
It's a wrenching and beautiful story to read. My heart ached for both the soul-weary son and the broken-hearted father…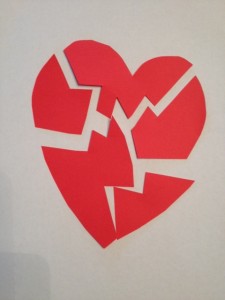 "(The father) took Jack's hand and moved it gently toward himself, so he could study the face Jack would have hidden from him. 'Yes,' he said, "here you are.' He laid the hand against his chest. 'You feel that heart in there? My life became your life, like lighting one candle from another. Isn't that a mystery? I've thought about it many times. And yet you always did the opposite of what I hope for, the exact opposite. So I tried not to hope for anything at all, except that we wouldn't lose you. So of course we did. That was the one hope I couldn't put aside.' Jack withdrew his hand…"[6]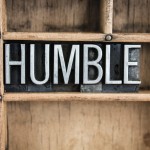 I'm not saying that kindness, patience, and self-control don't matter in relationships. They do. But they must never supersede real communication and connection. In difficult situations, we can humble ourselves, ask for courage and wisdom, and enter the fray. At the very least, we can get real with God.
Can you relate? Share your comment below.
___________________________________
[1] To Kill A Mockingbird, by Harper Lee, page 6. Emphasis mine.
[2] Home, by Marilynne Robinson, page 69.
[3] Reflections on the Psalms, by C.S. Lewis, page 14.
[4] Home, page 69.
[5] Home, page 132.
[6] Home, page 115-116.