This week, the word "withstand" came to mind during a prayer time. Not a word I typically use. It means, "to not be harmed or affected by something…to deal with an attack or criticism successfully." Here's how the Lord unpacked what He was saying to me with a single word.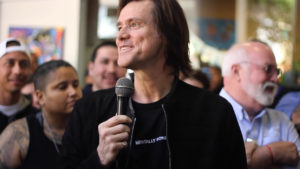 In June, Hollywood star Jim Carrey spoke to ex-gang members in Los Angeles about forgiveness, grace, and Jesus. Watch the 8-minute video here.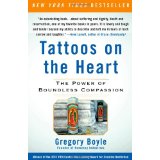 Father Gregory Boyle hosted Carrey. Boyle has worked tirelessly to help gang members leave their destructive lifestyle through faith, employment, and choosing to let go of deep retaliatory grudges that have put countless people in coffins. Boyle's story and the ministry of Homeboy Industries are wonderfully told in his book, Tattoos on the Heart. 
Carrey said. "We have to somehow accept, not deny, but feel our suffering and feel our losses. And then we make one of two decisions… Continue reading