There comes a time after listening and learning, when "doing" becomes all-important. I don't know about you, but the last thing I need is another page of notes. If we don't put anything to the test, how will we know if what we've learned is real? So for this last post of the year, I'm challenging you to take action.
One thing—each day—for twelve days.
Day 1 – Do something surprisingly generous. It doesn't have to be monetary. It could be the gift of listening or sharing food. My friend Greg once went out of his way to deliver a box of donuts to a state government office—a place where the overworked staff were a little cranky. His simple gesture, so unexpected, changed the atmosphere!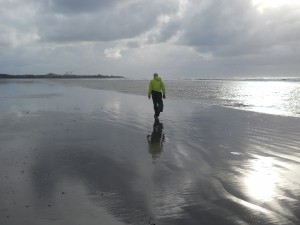 Day 2 – Take a solitary walk and tell God your innermost thoughts. It helps if you can talk out loud. Tell Him your darkest, most hopeless, or cynical feelings. Tell Him what you're afraid of—the future? Finances? Sickness? Death? Confess to Him your secret failures, your loneliness. Get it out in words and lay it all before Him. He can handle it. Then listen.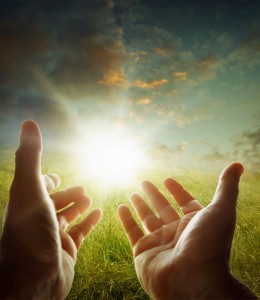 Day 3 – Take an hour to worship God. Not meaning church on Sunday. Pick a place where you can recline—a favorite chair, a hammock, a couch, a bed or even a floor. My granddaughter likes to lay under the Christmas tree. If you're like me, let go of your driven holiday mindset. Pick your style of worship music and if you're not alone, use earphones. I'm currently swept away by Ola Gjello's Sunrise Mass. Though sung in Latin, the music is moving and sends me to heavenly places.
Day 4 – Ask God for a single word or phrase regarding your life at present. I remember feeling upset when my husband had to be away in Africa for two months. I asked God for a word of encouragement. The word "respite" came to mind. At first I thought, "re-SPITE"? Was it even a word? But the term, "RES-pite," is in the dictionary and means an interval of rest. God reframed our time apart as a season to recharge, write, and enjoy some solitude. Any introvert would understand. Still it meant something to hear God's take on it.Continue reading