Many years ago, I was sitting in a counselor's office completely brokenhearted over my marriage. The counselor was a nice person, but she had no real guidance to offer. Her therapeutic approach involved hours of long-faced listening. After that, her advice was simple: "The answers are within you."
Right. I wouldn't have been there if that were so.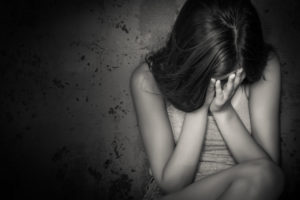 When you are broken, you stumble around looking for some kind of solace. I was vulnerable, and unfortunately, I received a lot of bad advice in those days.
But God is a God who sees. Hagar knew that. (Gen. 16:13)
On my last appointment with that particular counselor, something took me by surprise. She had me lean back on her couch and asked me to close my eyes. What now, I thought. She said, "I want you to think about your Higher Power, whatever that is for you." I argued inside. Why was I paying good money for this?
But as she left me alone, I entered into a vision.Continue reading