While praying one morning I saw, "That Difficult Person," in bold print on the screen of my mind.
What are you saying, Lord? I waited in anticipation.
The capitalization of the first letters appeared like a label in the way people stereotype someone, such as, "Cat Lady," or "Mad Scientist." It seemed God was not talking about a specific person, but a "type." Almost always, a Difficult Person exists in some realm of life—at home, in our extended families, in our neighborhoods, at work, in church, and in politics.
Hmm…tell me more…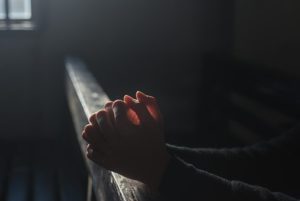 God said to Jeremiah,  "Call to Me and I will answer you, and I will tell you great and mighty things, which you do not know." (33:3) He invites us to do the same. Yet, in my experience, God speaks in mysteries that often bypass our logical minds.
Will we search out a matter to see what's revealed?