Anne Graham Lotz recently issued a call to prayer on the Internet. She said,
"I am blowing the trumpet. . . sounding the alarm. . . issuing a national prayer initiative, entitled 777: An Urgent Call to Prayer. The call is for God's people to pray for each of the first seven days in the seventh month—July 1-7. Then on the 7th day, we are to pray and fast for 7 hours."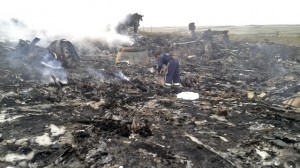 Ten days later, a Boeing 777 commercial airplane—flight number 17—crashed on July 17th, when a surface-to-air missile struck it at 33,000 feet.
The crash left no survivors…nearly 300 souls violently ripped from their earthly lives.
You've heard the news. I felt utterly heartsick. I've been praying for the remaining families every day since.
What is God saying in times like this?
I couldn't help but notice the coincidence of numbers here. 3, 7, 17, 33…what might they mean? Both number 3 and number 7 in biblical symbolism refer to completeness. Seven also points to the end of a season or the fullness of time. Three sevens together just accentuate the point. The number 17 has to do with complete victory over the enemy…the way to God is opened.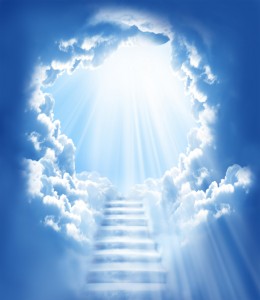 The number 33 is connected to the promises of God. Jesus's death fulfilled the promises and opened the way. And He was 33 years old when he died.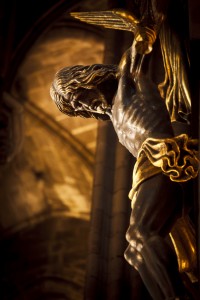 All the numbers carry intensely positive themes. Still, the darkest span of time is between death and resurrection. Perhaps we are prophetically in this season: the beginning death of the world and the accelerated advance of the Kingdom.
At some point in history, Jesus said we would enter a time of sorrows before the end comes. He outlined the scenarios: Wars and rumors of wars. Nations turning against other nations. Kingdoms against kingdoms. Famines, pestilences, and earthquakes. "But all those things are merely the beginning of birth pangs,"[i] He said.
A plane full of non-combatants was taken down by the unrest and wars below. Innocent people were caught in the crossfire. No one is immune. In these days, some of us will die and suffer tribulation though one of the 777 prayer initiatives was "for God the Father to restrain, protect, and deliver His people from the evil that has come into our world."
Interestingly, Psalm 33 is all about the judgment of God, while Psalm 77 expounds on God's comfort in times of trouble. We must remember Who God is, and His sovereignty over history.
Ezekiel 33:7 has been a significant verse in my life. I felt prompted to reread that portion of Scripture because of the numbers. In context it says:
"You, son of man, are the watchman. I've made you a watchman for Israel. The minute you hear a message from me, warn them.
Anne Graham Lotz and her entire original family are appointed watchmen in our day. The main prayer initiative of 777 was to ask, "for God the Holy Spirit to fall on us in a fresh way, compelling the church to repent of sin and our nation to return to faith in the living God, resulting in a great national spiritual awakening."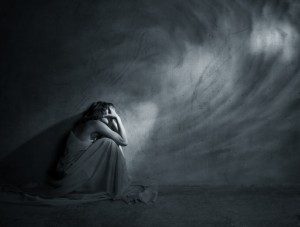 We all need to be on our knees.
But at the same time, as human beings we get battle fatigue. So I asked the Lord, "How then shall we live day to day?" I came across a quote by G.K. Chesterton:
"What we need is not the old acceptance of the world as a compromise but some way in which we can heartily hate and heartily love it. We do not want joy and anger (or sorrow) to neutralize each other and produce a surly contentment. We want a fiercer delight and fiercer discontent. We have to see the universe at once as an ogre's castle to be stormed and yet as our own cottage to which we can return to in the evening."
I'd say it this way…
Be present in your joy and present in your anger or sorrow, but don't let the latter contaminate the whole. Be present with those you love. And be attentive to the voice of the Holy Spirit, for we are indeed living in unprecedented times.
[i] Matthew 24:3-8