I love finding sleepers—the movies that don't make it big in the theatres but have a beautiful story to tell. But I'm especially drawn to movies that portray one of the four kinds of love as defined by Buechner here:
"The love for equals is a human thing—of friend for friend, brother for brother. It is to love what is loving and lovely.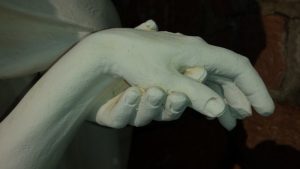 The world smiles.
The love for the less fortunate is a beautiful thing—the love for those who suffer, for those who are poor, the sick, the failures, the unlovely. This is compassion, and it touches the heart of the world.
The love for the more fortunate is a rare thing—to love those who succeed where we fail, to rejoice without envy with those who rejoice, the love of the poor for the rich, of the black man for the white man. The world is always bewildered by its saints.
And then there is the love for the enemy—love for the one who does not love you but mocks, threatens, and inflicts pain. The tortured's love for the torturer. This is God's love. It conquers the world."
—From The Magnificent Defeat by Frederick Buechner
Here are some sleeper recommendations:
LOVE OF FRIENDS
Great friendship stories abound! You've likely seen, The Parent Trap and The Secret Garden. You've laughed with famous pairs like Mowgli and Baloo or Bambi and Thumper.
You may have cried over Frodo and Sam in The Lord of the Rings. In the last push of their quest Sam says, "Come on, Mr. Frodo, I can't carry it for you, but I can carry you!"
Or for you Trekkies, how about the defining moment between Spock and Captain Kirk?
Of course Spock sacrifices himself for the sake of the Enterprise. Of course he doesn't tell Kirk who would try to stop him. "I have been – and always shall be – your friend." 
We all know about Forrest Gump and the depth of friendship he had with Jenny, Bubba, and Lieutenant Dan.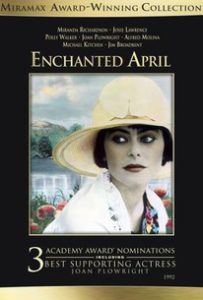 But here are two friendship movies you might not have seen:
Enchanted April – "Four women rent a chateau on a remote Italian island to try to come to grips with their lives and relationships. They explore the differences in their personalities, reassess their goals, and reexamine their relationships in a sisterly fashion."[i]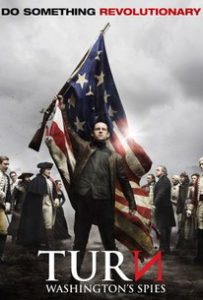 Turn: Washington's Spies – This is actually a movie series with four seasons. Based on a true story, it "follows Long Island farmer, Abe Woodhull, who bands together with a group of childhood friends to form The Culper Ring, an unlikely group of spies who turn the tide in America's fight for independence."[ii] First two seasons are on Netflix. Final season airs this month. (This is a grittier story – for adults only. Turn captions on to understand colloquial sayings.)
LOVE FOR THE LESS FORTUNATE
This kind of love is depicted in countless movies such as The Little Princess, To Kill A Mocking Bird, Amazing Grace, and Remember the Titans.
A current film, Hidden Figures, honors the African-American women who played an integral part in NASA's mathematical science calculations during the Space Race. Love is spelled R-E-S-P-E-C-T. Kevin Costner, as Al Harrison, smashes through the prejudice of the times to give these ladies their due.
But perhaps you have not seen these two:
Lars and The Real Girl – This incredible but unknown movie is about a young man who is inept in all relationships because he was severely neglected in childhood. He buys a life-size sex doll named Bianca (not for sexual reasons—this movie is PG-13) as a way to form a beginning relationship. Lars' older brother and his wife, along with the church and community go along with his delusion as a way of loving him into life, helping him build the courage required for real relationships. I cannot say enough about this film. I laugh and cry every time I see it.
Though a box office failure, Lars and the Real Girl was critically acclaimed, and received an Academy Award nomination for Best Original Screenplay. Ryan Gosling who plays Lars received two different best actor nominations. Roger Ebert of the Chicago Sun-Times observed, "The film wisely never goes for even one moment that could be interpreted as smutty or mocking. One of the film's fascinations is how adroitly it sidesteps them. Its weapon is absolute sincerity. It has a kind of purity to it."[iii] It's a beautiful picture of how the church should love!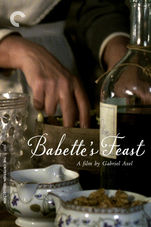 Babette's Feast – Two elderly sisters in an ascetic religious group provide living quarters for a French refugee woman who serves them as a cook. You'd think it's about compassion for this poor woman, but she in turn blesses them beyond belief! Intervarsity Christian Fellowship has used this film to show what the grace of God looks like.
LOVE FOR THE MORE FORTUNATE
While this kind of storyline is more rare, you've probably seen Driving Miss Daisy and The King's Speech. Both show how a friendship between different races, and even so-called classes of people can be life changing for the one considered "more fortunate." In the movie, The Help, the friendship between Celia Foote and Minny Jackson is unexpected and memorable.
But maybe you missed this one:
I Am Sam – This is the "compelling story of Sam Dawson (Sean Penn), a mentally-challenged father raising his daughter Lucy (Dakota Fanning) with the help of a unique group of friends. As Lucy turns seven and begins to intellectually surpass her father, their close bond is threatened when their unconventional living arrangement comes to the attention of a social worker who wants Lucy placed in foster care."[iv] The devotion of Sam for his daughter portrays a deep and compelling love in spite of his disabilities.
LOVE FOR THE ENEMY
What comes to mind immediately is Disney's crowning achievement—The Beauty and The Beast. As God's people, carrying His love, we are challenged to look beyond the ugly, snarling, worse-version behavior in those around us. To edify means to remind someone who they really are—who God made them to be. As author Don Miller said, good stories have adventure and romance, but great stories involve sacrifice. The Beauty and The Beast is among the greatest stories.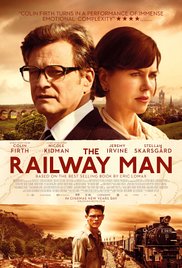 Here are two movies in this category you may not have seen:
The Railway Man – "A former British Army officer, who was tormented as a prisoner of war at a Japanese labor camp during World War II, discovers that the man responsible for much of his treatment is still alive and sets out to confront him."[v] Starring Colin Firth and Nicole Kidman, this story is worth watching. (For adults only, due to war scenes).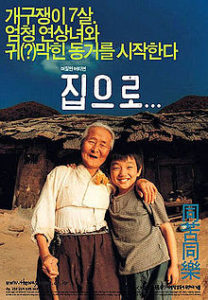 The Way Home – (2002) A Korean movie that "tells the heart-warming story about a grandmother and her city-born grandson who comes to live with her in a rural village. The film, which reminds the younger generation of the unconditional love and care that old people selflessly give, won South Korea's equivalent of the Oscars for best film and screenplay."[vi] It's a picture of God's lovingkindness for us.
Please share your sleeper recommendations!
_____________________________
[i] edsutton@mindspring.com
[iii]  Ebert, Roger (October 19, 2007).  "Lars and the Real Girl". Chicago Sun-Times. Accessed April 24, 2010.
[iv] https://www.moviefone.com/movie/i-am-sam/10505/main
[v] http://www.imdb.com/title/tt2058107/
[vi] https://en.wikipedia.org/wiki/The_Way_Home_(2002_film)