I've come to learn some important distinctions in my life.
Things like the difference between discernment and judgment.[i] When we experience hurtful situations, it's not like we don't see flaws in difficult people.
But God looks at our response.
Discernment shows you have love in your heart, when it comes to understanding others. You can choose to pray instead of gossip. With discernment, we make better decisions.
Judgment carries the tone of condemnation and usually signals very little love. It leads to harsh words, name-calling and stereotyping.
If we resist judging others, God seems to increase our discernment—and not just the earthly kind. Rather, wisdom from above.
Funny how two words like that are used interchangeably. In my life, knowing the difference resulted in a new spiritual discipline—flipping negative thoughts into positive prayers.[ii] Though I still have to work at it, the effort changed my perspective.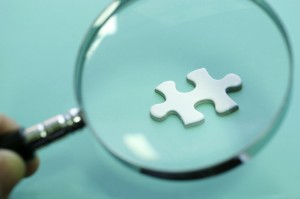 Recently, I learned a new and important distinction—the difference between puzzles and mysteries. Malcolm Gladwell wrote about this idea in his book, What The Dog Saw.
For example, he said that national security expert Gregory Treverton famously pointed out that Osama Bin Laden's whereabouts had been a puzzle. We couldn't find him because we didn't have enough information. We needed more puzzle pieces.
In contrast, what would become of Iraq if our military removed Saddam Hussein from power? That would be a mystery. "It wasn't a question with a simple, factual answer."
"Mysteries," Gladwell continued, "are a lot murkier: sometimes the information we've been given is inadequate, and sometimes we aren't very smart about making sense of what we've been given, and sometimes the question itself cannot be answered. Puzzles come to satisfying conclusions. Mysteries often don't."
In the context of war, Gladwell explained, spies get some puzzle pieces of information. But leaders need a few more "batty geniuses" to interpret intel as they attempt to resolve mysteries.
Spiritually speaking, does this distinction matter?
Remember Don Miller's book, Blue Like Jazz? He explains the title saying initially he didn't like jazz music, because it didn't resolve. In the same way, he didn't like God, because God didn't resolve. However, in time he came to love jazz music because it was about freedom—the music of freed slaves. His understanding changed.
And in the same kind of paradigm shift, he came to accept that God didn't explain everything. God's ways and thoughts are higher than ours. In fact, Don came to love the mystery surrounding God.
Many of us don't.
We have searing questions like the Grand Inquisitor of Dostoevsky's novel. We aren't going to budge until we get answers. We want arguments resolved and our doubts dispelled. We clamor to get to the bottom of uncertainties, questioning everything until it's all sorted out.
But much in God's realm is not a puzzle. We won't understand with more information or Bible knowledge, or better theology.
I remember hearing opposing arguments about "pre-tribulation" versus "post-tribulation," regarding the rapture of believers. The new Left Behind movie capitalizes on God rescuing His own from suffering. Who was right? Did Scripture clarify?
A friend of mine said he believed in "pan-tribulation."
"What?" I gave him a quizzical look.
"Oh, you know—it will all pan out in the end! We just have to go on in faith."
I smiled. That settled it.
Still, many things about God remain a mystery and are hard to explain to those who are searching. Grace is a mystery—God's willingness to accept us completely. Or take that notion to an extreme—will God really forgive a brutal serial killer like Ted Bundy, if the man had a change of heart in prison?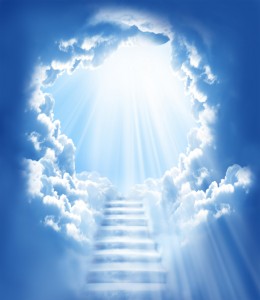 Or how about the mystery of the Cross—a perfect King dying in our place. All sin, for all time, placed on a single man?
And the Resurrection? More science won't discount or explain that mystery.
Yet, many resist intimacy with God, because they've taken a puzzle-approach toward faith—
"Show me God, and then I'll believe."
Are you stuck in this way? The truth is, on earth we will only know in part. Yet it shouldn't hold us back from knowing God more deeply.
God beckons us saying, "Believe, and I'll show you."
The reverse order of that makes all the difference. It's another important distinction in a life of faith.[iii] Get out of the puzzled-minded camp—it keeps you stuck in a faraway from God routine.
Accept that there are mysteries surrounding God. And draw close to Him. Learn to listen to His Spirit. He will take you deeper into His ways and thoughts than you ever imagined possible.
How do I know? From experience, but also because He said so…
"The secret things belong to the Lord our God, the things revealed belong to us and to our children forever." (Deut. 29:29)
"(God) gives wisdom to the wise 
and knowledge to the discerning. He reveals deep and hidden things; he knows what lies in darkness, and light dwells with him." (Dan. 2:21b-22)
"Things which eye has not seen and ear has not heard, and which have not entered the heart of man, all that God has prepared for those who love Him. For to us God revealed them through the Spirit." (1 Cor. 2: 9-10).
(Jesus said,) "No longer do I call you slaves, for the slave does not know what his master is doing; but I have called you friends, for all things that I have heard from My Father I have made known to you." (John 15:15)
"(God said) 'Call to Me and I will answer you, and I will tell you great and mighty things, which you do not know.'" (Jeremiah 33:3)
Are you in the puzzle camp?
 ___________________________________________
[i] Pastor Chris Blackmore taught me the distinction between discernment and judgment.
[ii] Pastor David Delgatty showed me through example this spiritual discipline.
[iii] Pastor Chris Blackmore spoke about this in his sermons.