Years ago, a landowner in northern California made his wealth planting vast fruit orchards. His kids grew up in the business. They rose early to irrigate and stayed up late, making fires to prevent killing frosts. Together, they'd gone through both lean years and bumper crops, and the business prospered steadily.
Early on, the father did all the planting and pruning. The son worked much harder than the rest, striving to be his father's perfect child. The oldest daughter proved to be a lollygagger, dragging herself out of bed while voicing her complaints. She didn't like the intensity of tending orchards. Her younger sister often picked up the slack, in exchange for borrowing clothes.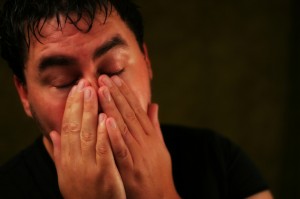 Over time, the operation grew, and the man hired a much larger staff. He put his younger daughter in charge of scheduling and administration. The son, now a young man, went into sales and distribution. But the other daughter wanted a different life. One night at the dinner table, she announced her move to New York to become an actress. The father's cheeks lost their color, and his eyes became glassy. He stifled a deep sigh, knowing he'd have to let her go.
Her attempts to break into the theater world proved costly. Her father had given her a large sum of money so she'd have time to put out feelers and audition in different venues. The first week, she stayed at the Ritz-Carlton and ate at a different restaurant every night. A shopping spree for city clothes followed. Life was grand.
She landed bit roles here and there, but eventually her money dwindled. She'd need to make a living on the side and took a waitressing job. A studio apartment took most of her wages and tips. At night, she learned the art of dumpster diving near her favorite restaurants, concealing herself in a dark hoody.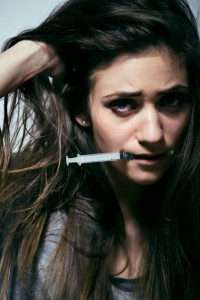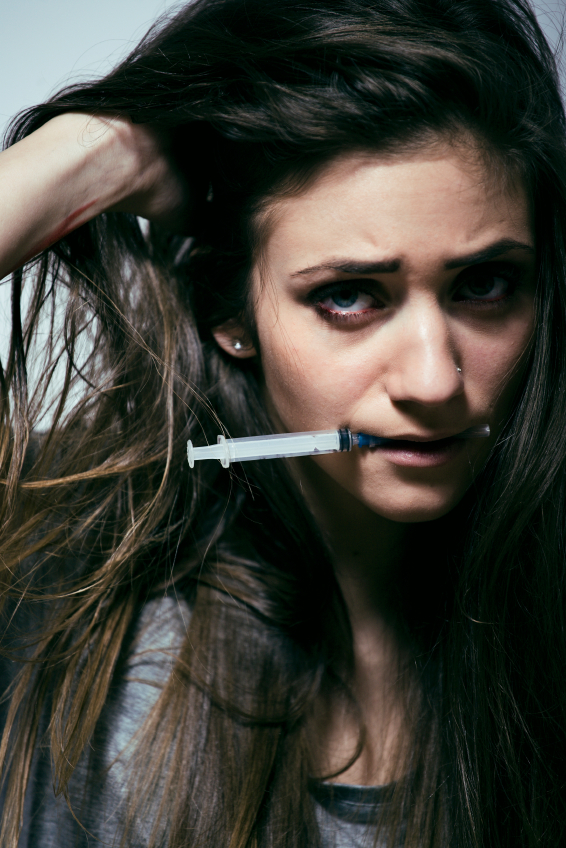 She mingled in the bar scene to get out of her tiny quarters. That's when she met the guy who'd become her dealer. He seemed friendly enough, passing out party favors—a variety of designer drugs. Heroin rapidly became her new solace, helping her escape failure, loneliness, and homesickness. Date rapes were easier to bear when you're high. One night, a man handed her money, assuming she was a prostitute. Insulting, yes, but an easy way to keep the drugs flowing. She lost a few acting jobs after failing to show. Then, the restaurant manager fired her when she dumped a pitcher of ice water on a customer who put his hand on her inner thigh.
That night she texted her brother. "I don't know what I've become."
He wrote back. "I know who you are. Come home."
She swallowed hard. Perspiration fanned across her chest. "Not wanted there."
"How do you know?" came his quick reply.
"You haven't seen me in a while. Frightful sight."
"Doesn't matter." His words carried warmth on the cold screen of her phone.
She didn't know what else to say. Minutes passed. Sirens wailed. Someone was yelling at someone else in the complex.
"I can't face him," she finally typed. Silence again. She stood to gaze out the window at the congested streets below.
Her phone chirped. She bent over to pick it up. "Take the train," he wrote. "The one that goes by the eastern-most corner of the orchards. I'll tack a card on the last tree near the track. King of Hearts means all is well. Black Jack—probably better stay away."
A second text followed. "Are u broke?"
Her fingers tapped the keys slowly. "l…o…l"
"Ok. Sending $"
Pain tightened the muscles in her chest. The thought of returning felt utterly humiliating. She resented her family, anticipating I-told-you-so remarks. She laid down her phone.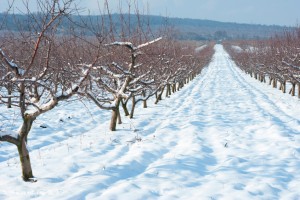 Under an overcast winter sky, she boarded the train. Her heart already pounded in her ears, as she slid into the window seat on the right side. She hadn't slept much on the red-eye flight, and there were miles to go—miles to think too much. She imagined the condescending jabs from her little sister. The orchard workers would have a gossip fest. She didn't know if her father would even look her in the eyes. Her brother seemed to be her only link to sanity.
She noticed the spreading run in her stockings. "Crap." Her fingernails were dirty with only flecks of blue nail polish remaining. Her bones ached. The drug-induced restlessness mounted with a vengeance. She'd brought one fix, saving it for the moment of disappointment. After that, she wasn't sure what would happen to her or if it even mattered.
The point of contact was only a mile away now. Her breathing became labored. The train moved so damn slow. A bubble of nausea rose in her throat. She fingered the smack needle in her pocket. Just around the hillside now. She watched out the window without blinking. The corner of the eastern-most orchard came into view. She swallowed hard. Focusing on the last tree, she squinted.
And there it was…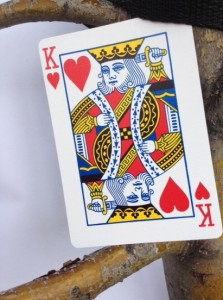 But not only that: each and every apple tree—acre after acre after acre, stretching in all directions—also had the King of Hearts tacked to their trunks. The train continued along the edge of the family property. There were three more miles of tagged trees, but tears had thoroughly blurred her vision.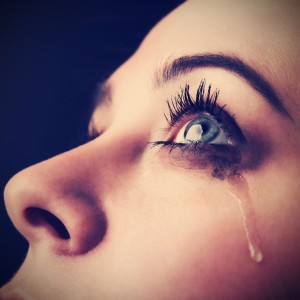 Her father met her at the station. "Not enough trees," he said with a kind smile and extended his arms.
* * * * * * * * * * *
Complete mercy is extravagant. The grace of God through the Cross of Jesus is a mystery offered to every person—no matter how good or wretched we've become. Surprisingly, this gift "awakens an intense resentment" in some, but also an "intense craving" in many, said Oswald Chambers. And those who receive it find intimacy with a holy God—without any shadows. Have you received the complete mercy God has for you?