Mr. W is a grade school teacher. When I knew him, over twenty years ago, he was witty and fun and adored by students and parents alike. His classroom was orderly, and his pupils appeared happy and successful.
I asked him one day—"How do you do it? In a growing culture of disrespect, how did you foster such a great attitude in your students? What's your secret? Do you eat Wheaties for breakfast or something?"
"That's easy," he said. "I'm not Mr. Nice Guy for at least the first two weeks of school. I'm very strict. Yes means yes, and no means no—right away. If I say something and a student isn't responding, I'm moving in his or her direction. I don't raise my voice or get rough. Yet in short, I'm establishing my authority. Once that's in place, the rest is easy."
At least that's how I remember his answer.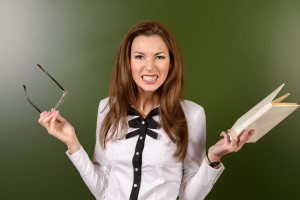 Another friend of mine graduated with a degree in Elementary Ed and took her first teaching job in a small town. She was kind, smart, and organized, but that didn't seem to matter. The kids plowed right over her. She could not sustain any authority. My frustrated friend changed careers.
Since the turbulent 60s, "authority" has had a bad connotation. As writers, we are instructed to avoid an authoritative tone because it sounds condescending. Better, they say, to have a come-alongside voice. While this may be true, whatever happened to a wholesome view of authority?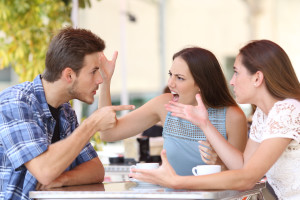 I see weary parents who are loving and patient, but their kids back-talk them and run the show. I hear people denigrate policemen as a whole because of a few bad cops. I watch opinionated students mouth-off at speakers, reporters, and leaders—anyone who might disagree with their ideas.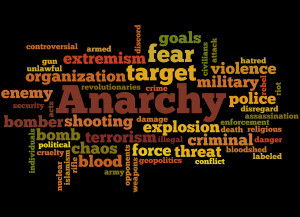 A lack of authority has countless ramifications in our world. Disrespect can lead to lawlessness and anarchy. But the flipside is also true. An authoritarian misuse of power inflicts profound damage. History is full of examples. Where did we lose our understanding of healthy authority? 
For many, authority was lacking or misused in our families of origin. But the larger backdrop is that the fear of God is disappearing.
One night, after watching a Swedish detective show, I was brushing my teeth when I heard the Lord say, "Pas de Dieu." It struck me that He spoke in French. I knew a little, but looked up the translation anyway. It means, "No God." In comparison, "Sans Dieu" means, "Without God," or the sense of having lost something. I laid in bed pondering. It seems that some have rejected God for so many generations they no longer have even a reference point. The detective show depicted that void. Much of Europe is that way. America is not far behind.
I remember a girl in college telling me she had dated the same guy for three years, and yet they never had sex. I asked her "How?" when everyone was doing it. She said came from a churched family and he grew up Catholic. They had a healthy fear of God—an inherent belief, no matter how vague, that God was watching and good girls (and guys) waited for marriage.
Has "the fear of God" left our culture?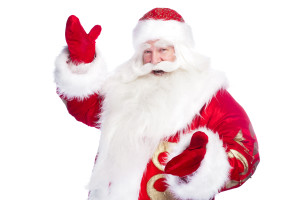 Some have made God too nice, too supportive of our prosperity goals, too much of a kind old grandfather.
Romans 11:22 says, "Behold…the kindness and the severity of God." What? Is that a paradox? Or worse—a contradiction?
Pastor and teacher Rick Joyner says, "Paradoxes in Scripture are often the places where the greatest treasures of wisdom and knowledge are found. (They) are not contradictions but rather a view of something from different perspectives."[i]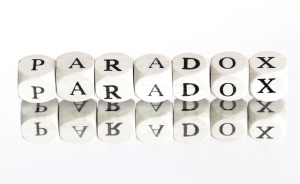 For example, jealousy is bad. Jealous people often act spitefully. And yet God is called a "jealous" God in Scripture. Jealousy here describes the fierceness of His love for us from a pure heart and for our good.
Three places in the Bible state, "The fear of the Lord is the beginning of wisdom."[ii]
Does God want us to be terrified like Dorothy in front of the Wizard of Oz?
No. It means reverence for God and respecting that He is in charge. It means God's ways are higher than our ways, and the future is His. It means that God's moral laws are given for very good reasons! And the fear of the Lord means surrendering by faith when we don't understand why God did or didn't do something.
Joyner goes on to say that the fear of God lays a foundation for developing an understanding of His perfect love. If God's authority is established in your life, it positions you to comprehend the love of God that casts out all fear. Foundations are critical.
And this is exactly the severity and kindness paradox that Mr. W established in his classroom.
I will close with some of the promises made to those who fear God…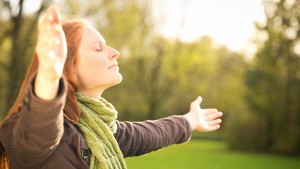 For a high as the heavens are above the earth, so great is His lovingkindness toward those who fear Him. –Psalm 103:11
The Lord favors those who fear Him, those who wait for His lovingkindness. –Psalm 147:11
In the fear of the Lord there is strong confidence, and his children will have refuge. –Proverbs 14:26
The reward of humility and the fear of the Lord are riches, honor and life. –Proverbs 22:4
Then those who feared the Lord spoke to one another, and the Lord gave attention and heard it, and a book of remembrance was written before Him for those who fear the Lord and who esteem His name. "And they will be Mine," says the Lord of hosts, "On the day that I prepare My own possession, and I will spare them as a man spares his own son who serves him." –Malachi 3:16-17
______________________
[i] Overcoming Fear, by Rick Joyner, MorningStar Publications, Charlotte NC, pgs 21-22.
[ii] Psalm 111:10, Proverbs 9:10, and Job 28:28.