"Well that explains a lot!"
A week ago, my husband and I solved a ten-year marital problem. After pulling the covers off each other for over a decade, I finally got out a yardstick and discovered that we'd been using a queen-sized comforter on a king-sized bed! It brought a good laugh.
This was a problem by design. Design is important. A few days ago I had an interesting dream that underscored that very point.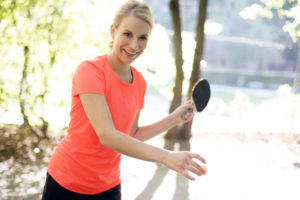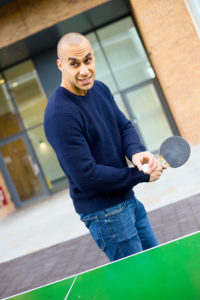 In the dream, a husband and his wife were playing ping-pong.
Other adults gathered around the table to watch, and I stood to one side observing the scene. Before long the couple abandoned their ping-pong game for a tug-of-war, using a thick knotted rope. Tempers flared. Tears came. The crowd around them started to shout.
The wife turned to me. "Who are these people!" she yelled. "And whose side are they on?"
"They're the great cloud of witnesses." I said. "I think they're trying to tell you something!"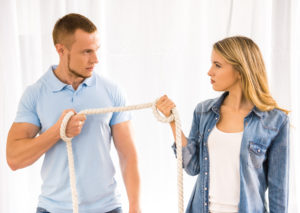 The couple stopped their struggle in order to listen. Words were exchanged, a decision made. As a result, the couple picked up the same end of the rope together.
At the other end was a demon named "strife" which described its function: to stir up angry and bitter disagreement over fundamental issues. The tug-o-war began, but working as a team the man and his wife had no problem overcoming the true enemy. As they dragged the fiend away, the witnesses cheered for them. The couple finally understood the power of agreement.
Marriage is a volley—back and forth like a ping-pong game. When marriage is healthy and functional, we can influence, encourage, and challenge each other in the best sense as different people.
However, becoming one with someone is not that simple, and the playing field often transforms into a tug-of-war. Conflicts become a win-or-lose, fault-finding struggle, and players get hurt. Some would rather be "right" at the peril of their relationships. Sadly, many marriages limp along in this state for years.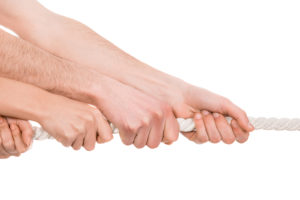 But learning to find agreement is God's design for relationships, and when it happens there is a synergistic release of power greater than anything we could muster on our own.
Ronnie Phillip Jr. wrote, "It is amazing that Jesus uses the word agreement to describe our relationships. The Greek word is sumphoneo. Sum is the word 'together,' and phoneo is 'voice or say.' We get our word symphony from this word."[i]
"Again I say to you, that if two of you agree on earth about anything…it shall be done for them by My Father who is in heaven. For where two or three have gathered together in My name, I am there in their midst."[ii]
Agreement, by design, attracts the presence of God.
Yet in marriage, agreement is hard won. It takes humility and sacrifice.
Dissimilarities often bring a rude awakening. Common ground has to be forged with sweat and tears. Acceptance of some differences is good and even life enhancing, though at times we grit our teeth. Other differences are so divisive that we must seek good counsel. And we can always agree to take our disagreements to God.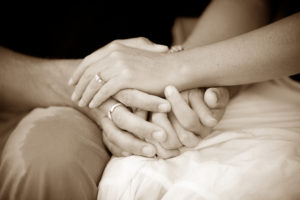 Author Elizabeth Gilbert, of Eat, Pray, Love fame, returned to a belief in marriage. She wrote, "Marriage is those two thousand indistinguishable conversations, chatted over two thousand indistinguishable breakfasts, where intimacy turns like a slow wheel. How do you measure the worth of becoming that familiar to somebody? Real, sane, mature love—the kind that pays the mortgage year after year and picks up the kids after school—is not based on infatuation but on affection and respect."[iii]
And I would add—a determination to find agreement, no matter how elusive.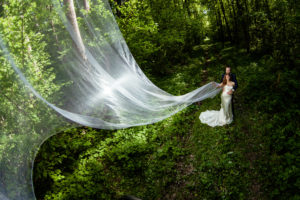 Like forgiveness, agreement does not come naturally and therefore requires intentionality.
The husband and wife in my dream agreed to take the same side of the rope. They saw with new clarity the real destroyer of relationships at the other end. A conscious choice was made, and by design, that "commands a blessing,"[iv] which is Bible-speak for favor, approval, aid, and reward bestowed by God.
In other words, something supernatural happens.
________________________________
[i] Ronnie Phillips Jr. http://www.charismamag.com/life/relationships/20221-the-supernatural-power-of-agreement?showall=&start=1 (punctuation added)
[ii] Matthew 18-19-20 (emphasis, mine)
[iii] Elizabeth Gilbert, Committed: A Skeptic Makes Peace with Marriage
[iv] Psalm 133