"I'm glad to see you Fyodor, and in such a cheerful mood at that. Has something pleasant happened to you?"
"Yes, it has. Last night I had a marvelous dream."
"Oh, is that all!" And I started to laugh.
"Please don't laugh. I attribute great meaning to dreams. My dreams are always prophetic."
"In that case, tell me your dream!"
"Do you see that big rosewood box? That is a gift from my Siberian friend …and I value it very much. I keep my manuscripts and letters in it, and other things that are precious to me for their memories. And so this is my dream: I was sitting in front of that box and rearranging the papers in it. Suddenly something sparkled among them, some kind of bright little star. I was leafing through the papers and the star kept appearing and disappearing. And this was intriguing to me. I started slowly putting all the papers to one side. And there among them I found a little diamond, a tiny one, but very sparkling and brilliant."
(A few moments later, Fyodor continued…)
"I've been thinking up a plot for a new novel,"
"Oh tell me, do tell me about it," I begged, very curious. And (then) a brilliant improvisation poured out. Never, neither before nor afterward, did I hear from him such an inspired tale as on that day.
—From Dostoevsky: Reminiscences by Anna Dostoevsky, his wife
One of my passions is exploring the elements that shaped people of great faith. I prefer the story behind the biography, digging deeper, past someone's known accomplishments to the person they were when no one was looking. And particularly—what happened in their childhood.
So one April, at a writer's conference in California, an editor asked me about heroes of faith. The topic was a regular feature in her magazine. A lot of big names easily came to mind, but I paused. What person really shaped my faith?
"Fyodor Dostoevsky," I said. "The great Russian novelist."
Her face brightened with surprise. She asked if I would write a full-length article. Being a brand new author, I felt flushed with excitement. But I specified my interest: "I'd like to write about the man beyond his writing."
I'd been a fan of Dostoevsky's work since high school when I did my final English term paper on his novel, Crime and Punishment. In college I read The Brothers Karamazov. That story presented the human condition and the struggle of faith like no other, excepting Les Miserables by Victor Hugo. It moved me to the core as I wrestled with many of the same questions his characters asked.
For me, reading Russian literature was no small accomplishment. In junior high I had to go to Reading Lab because I was such a slow reader. Comprehension wasn't a problem. I just wanted to read every single word. The funny thing is, it still takes me a long time to finish a book. But reading at a relaxed pace allows time to soak in a story, enter the conflict, and identify with the characters.
With a fresh writing assignment and the possibility of getting published I dove in. I ordered two books about Dostoevsky through Montana's inter-library system. Anna, his wife, wrote one and his daughter, Lyubov, penned the other. I also read how his contemporaries felt about him.
Leo Tolstoy said, "To me, Dostoevsky was a precious person—perhaps the only person I might have asked about many things, and who might have given me answers about many things."
Albert Einstein said, "Dostoevsky gives me more than any other thinker."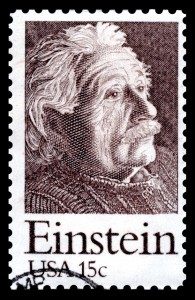 Freidrich Nietzsche acknowledged that Dostoevsky was "the only person who ever taught me anything about psychology."
Although his works are numerous, Dostoevsky is best known for four masterpiece novels: The Idiot, The Possessed, Crime and Punishment and The Brothers Karamazov. Literary critics rank the last two as among the world's top ten novels.
While classic Russian literature is known for probing into philosophical, political and religious ideas, Dostoevsky's writings rose to a new level of searching. His novels explore the synergy between childhood wounds, parental dysfunction, impulsive choices, moral failures, addiction, betrayal, passion, crucial life decisions—and most importantly, faith.
His spiritually complex characters struggle with enigmatic questions of mortal existence—the pursuit of God, the problem of evil, the suffering of innocents and the freewill of man. Nicholai Berdyaev, a religious writer and existentialist, notes that Dostoevsky's most interesting figures are the ones who have flawed integrity, who oppose themselves and wonder why they do what they do. Their situations become problems the reader has to solve and soon he is exploring the weighty questions of life for himself.
Such rich narrative could only come from one's own experience, and that is why Dostoevsky's life story is as compelling as his books. So let me share with you what I found out. But be patient, as this will require more than one post.