How do you rise above a poverty culture "when you're born with it hanging around your neck?"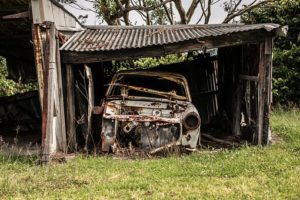 In the recent bestselling memoir Hillbilly Elegy, author J.D. Vance recounts the story of his chaotic family and the crises in poor working-class communities. From Appalachia, his people migrated to southern Ohio to find jobs. After securing work, they bought houses and enrolled their kids in public schools.
They were offered a chance at the American Dream.
But sadly, their poverty culture came with them. It produced a whole set of irrational behaviors, patterns all too familiar—poor nutrition, rampant spending, nightly screaming matches, physical abuse. Instability sabotaged the potential good.
Kids performed poorly in school because they were never made to study. Adults lost jobs for being late, not showing up, or smelling like booze. The nuclear family was ever torn apart by adultery, divorce, live-in boyfriends, unplanned pregnancies, and numerous "ex" and "step" relationships. As you might guess, drug and alcohol abuse was and is the underlying scourge, and opioid addiction fuels the current crisis.
For Vance, the turning point came when he moved into his grandmother's home at the end of tenth grade.
"Mamaw," as Vance called her, was likely the only person who truly cared about his future. She gave him a safe space to do his homework and encouraged him to get a job, to learn about the larger world. Though a crass old hillbilly, she believed in her grandson and stood by him. And this relatively short window of stability changed the trajectory of his life.
Gradually, he lost interest in drugs. He improved his grades and scored high on the SAT. He formed lasting relationships and found teachers who stirred his love of learning. "But what I remember most of all," he wrote, "is that I was happy…and out of the happiness came so many opportunities."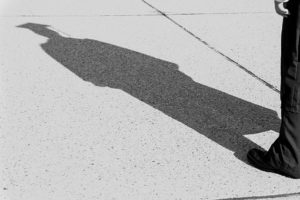 After high school, he served as a Marine in Iraq and then completed degrees at Ohio State University and Yale Law School. Now, he's a principal at a leading Silicon Valley investment firm. He lives with his wife in San Francisco.
An inspiring story of overcoming, indeed.
But there's more. Vance with disarming honesty reveals his internal struggle with the demons of his family history. Patterns of conflict seemed unavoidable. At least he wasn't in prison or fathering a passel of illegitimate kids. Even at best," he admits, "I'm a delayed explosion." He didn't trust apologies. Words were ammunition. "Disagreements were war, and you played to win." He also carried a boatload of hatred for his mother, a chronic addict who brought a string of failed father figures into and out of his life.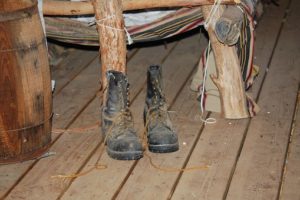 On the cusp of graduating from one of the most prestigious law schools in the country, the ghosts of Vance's past created a dissonance with the successful narrative he wanted to believe.
He wasn't truly free.
That realization raised a searing question: "How much of our lives, good and bad, should we credit to our personal decisions, and how much is just the inheritance of our culture, our families, and parents who have failed their children?"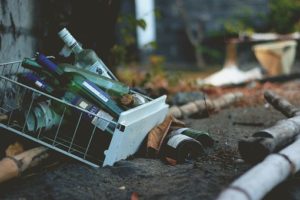 He holds a mixed view. Parents who are addicts are in a grisly fight for their lives. They profoundly abandon their kids. Still, "no person's childhood gives him or her a perpetual moral get-out-of-jail-free card."
Vance's conclusions are interesting.
–While government programs are far from perfect, they do provide some safety nets. Still, the root issue in poverty cultures "lies almost entirely with factors outside the government's control…the real problem is what happens (or doesn't happen) at home."
–People who grew up in these families need stable role models to help them envision another way of life. This was key. Through others, Vance learned to disable old triggers that had led to harmful behavior, and to practice new responses.
–And finally, in returning to his faith, Vance began to have compassion for his mother, even as her compulsion for heroin went from bad to worse.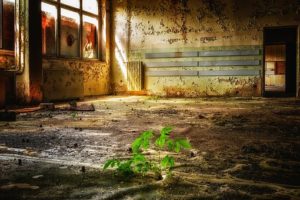 Years ago, God highlighted a mysterious phrase in Isaiah 61 to me. The whole chapter reveals God's concern for the "afflicted."
"Then they will rebuild the ancient ruins,
They will raise up the former devastations;
And they will repair the ruined cities,
The desolations of many generations."
            –Isaiah 61:4 (NASB)
When the human experiment failed, it meant the Flood or Sodom and Gomorrah or writing off the generation who grumbled in the wilderness. While anyone can understand God's exasperation, it doesn't reflect His heart. He knows the human condition and wants to restore hope, if we are willing.
In response to J.D. Vance's three conclusions, I'd say the answers are spiritual: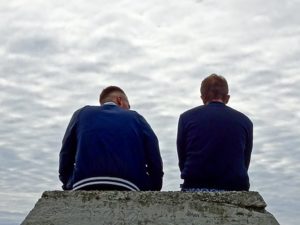 –God can heal marriages, stabilize home life, and free people from the ravages of addiction. Alcoholics Anonymous founder Bill Wilson said that we have "to believe that a power greater than ourselves (can) restore us to sanity."
–Families and individuals within the kingdom can provide vital role models desperately needed by people who've only known a dysfunctional paradigm of life.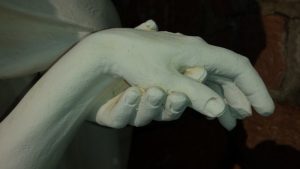 –And finally, by receiving God's love and forgiveness, we are empowered to have compassion and forgive those who have hurt us the most. Forgiveness breaks the perpetuating power of sowing and reaping that passes harmful patterns from one generation to the next.
The Holy Spirit can repair the desolation of generations. It's not by our might or power. Still, like J.D. Vance, we must choose to participate.