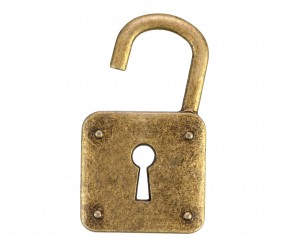 Two weeks ago during the worship time at church, I saw in my mind's eye a picture of two roads merging. The phrase, "converging roads," entered my thoughts like an interruption. After that image faded, I saw a padlock open. These symbolic images came in a wisp of time…a second or two.
The worship leader invited the congregation to share any impressions received from God. Our small church provides a perfect context for listening prayer, something Quaker churches have practiced for centuries.
Feeling spiritually dull, I didn't say anything. I wasn't sure what it meant. It would have been entirely okay to say, "This is what I saw and heard," mentioning the two roads and the lock. No interpretation was necessary. But I held back, and the moment passed.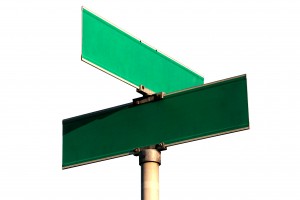 Then our pastor announced the recent engagement of a young couple. They beamed as he shared their story. Because their last names matched the names of two streets in our town, the young man proposed to his girlfriend where the two roads converged!
My ears popped open! Our pastor actually used the verb—converge.
At that point, I shared my impression with the couple. It was obviously for them–and so precise! God loves it when a man and a woman become one. He "unlocks" His pleasure and releases His Spirit to take the journey of marriage with them.
Think how powerful that impression might've been if I had given it publically before the pastor's announcement! That couple could've experienced the intimacy of God, because I had no prior knowledge of their engagement.
When we came home, I discussed the incident with my husband. Duncan saw the connection for the couple, but also thought it was a word for us. Our roads were finally converging. God was releasing us into "the next chapter" of marriage.
Almost immediately I felt flooded with joy! The Lord reminded me of a strong prophetic dream He'd given me nearly 20 years ago. If you've read my book, Closer Than Your Skin, the story of that dream is in Chapter 15, "Repairing Desolations." Here is a short summary.
Back in the mid-nineties, our marriage was in survival mode. Brokenhearted, we were limping along, but God was there. He gave me two promises in the book of Isaiah.
First, Isaiah 61:4…"Then they will rebuild the ancient ruins, they will raise up the former devastations; And they will repair…the desolations of many generations."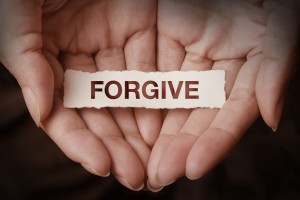 God was pointing to our individual original wounds—the residual effect of brokenness and dysfunction from our families of origin. We both had inner healing work to do, and usually, this is done separately.
The second promise came in the very "next chapter."
Isaiah 62:4…"It will no longer be said to you, 'Forsaken,' nor to your land… 'Desolate.' But you will be called, 'My delight is in her,' and your land, 'Married,' for the Lord delights in you, and to Him your land will be married."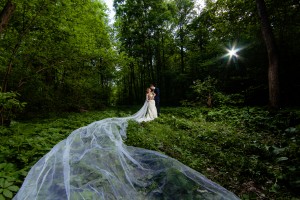 Many promises in Scripture are "if-then" statements. God was saying to us, "If you do the work of examining your original wounds and forgive your parents, siblings, and others…then, I will heal your marriage."
During that vulnerable time, a friend recommended a good counselor in Fort Worth Texas. Duncan and I traveled there to spend a week with him. As we checked into a hotel, I felt fragile and afraid. Crawling into bed, I cried myself to sleep. During the night, God's dream unfolded.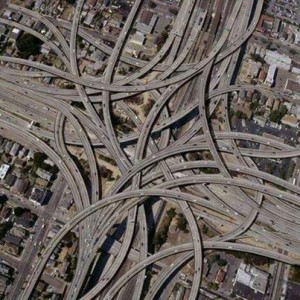 In the dream, Duncan and I are in two different cars, travelling side-by-side on a highway. We suddenly come to a complicated interchange that is four levels high with exits veering off to the right and left. Because we aren't in the same lane, our cars split off in different directions. I start to sob, fearing I have lost my husband forever. Tears blur my vision as I cannot contain my sorrow. I continue on, wondering what I should do.
After a while, I notice a giant stone monolith on the horizon. As I drive closer, I realize it's the word ISAIAH in big block letters. My heart rises up. I brush away my tears.  Duncan will see it too wherever he is, and somehow, we will find each other there.
When I woke up, the kindness of God hovered over me in waves of peace.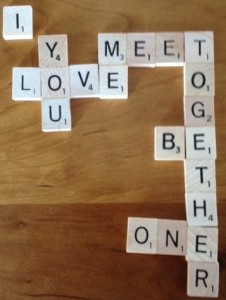 That very morning as we drove to our counseling appointment, we came to the "Mixmaster" in the Dallas/Fort Worth highway system. Breathlessly, I told Duncan about my dream the night before. God was confirming His message to me in the natural world. I was stunned!
Scripture says that God will speak now one way, now another, because He wants us to know it's Him—right there beside us in the times of our deepest troubles!
As I remembered all that history, the "converging roads" impression at church took on a whole new meaning! It completed the promises of the Mixmaster Dream. In many, many ways, my husband and I are in a new chapter of marriage after 37 years.
CONVERGE:
When several people or things come together from different directions so as eventually to meet: two separate people whose lives converge over time.
Gradual change so as to become similar or develop something in common
(Of lines) tend to meet at a point: a pair of longitudinal lines are parallel at the equator but converge toward the poles.
Inherent in the promises from Isaiah is God's true goal for marriage. Not just nearness, or going the same direction, but something Paul said was even more mystical—oneness. Humanly, it doesn't seem possible, but nothing is too difficult for God.