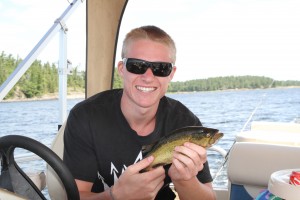 Last summer, my brilliant son, Nate, solved an age-old question. One beautiful blue-green day, my daughter and I were swimming across a bay of the French River. He was our lifeguard, staying slightly ahead of us in a motorboat.
The water felt wonderful except for the occasional cold spot. I told him I'd always wondered why there were warm and cold sections in the water. You'd think a river would have it all mixed up so you wouldn't encounter such a stark change. Nate had studied the nature of fluids as a mechanical engineering student. He nonchalantly replied, "Oh that's easy."
"What do you mean?" I asked, swimming closer to the boat.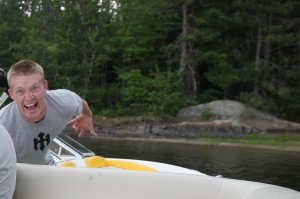 "The motor pulls colder water up from the bottom." He said. "A powerboat essentially leaves a cold wake as it travels down the river. Swimming across the bay, you're passing through the wakes, thinking they're isolated cold spots."
Then he gave me a wild look. "I'll prove it to you!" All at once, he jetted big circles around us, bringing waves of freezing water up from the bottom.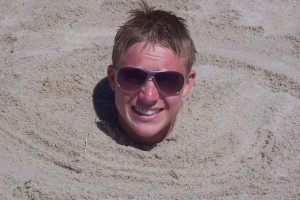 "You've lost your head!" I said.
But he wouldn't relent.
"Okay, okay!" I shouted. "I believe you."
Turns out he found his head.
Suddenly, it seemed so obvious, though I'd been puzzled about it for years.
Cold spots in the water are similar to hot spots—emotionally.
You're going along, minding your own business, when something happens that triggers a huge emotional response. It comes on suddenly and is way out of proportion to the present circumstance.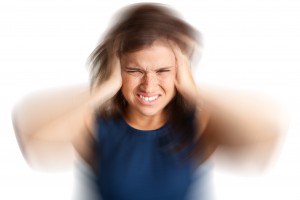 A flash of hot anger.
A surge of deep sorrow.
A paralyzing panic or fear.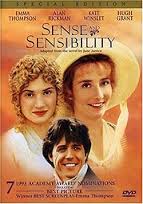 It happened to me one night in 1995 while watching the movie, Sense and Sensibility.
I identified with Elinor, the older sister in the story. Following the death of her father, she tries to hold her family together in one crisis after another. She perseveres day after day with immense fortitude, though inside she is utterly brokenhearted. I felt her inner conflict and the weight of responsibility she carried. But I didn't realize the extent of her struggle until the end, when the desire of her heart is finally fulfilled.
Unexpected happiness unbridles her hidden sorrow, and she sobs like a child.
The Holy Spirit came close. "That's you," He said, gently.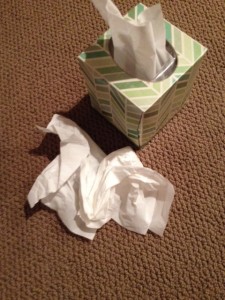 At that moment, deep sorrow surfaced like a plume from the bottom of my heart.
I enjoy a good cry over a moving film or a great book, but this was different. My tears flowed for hours. I laid on the floor of our family room, piling up tissues. Even after climbing into bed, I could not stop weeping.
How was it possible to conceal such intense sorrow and not know it? It took me by surprise.
But God, in His kindness, knows about these things. Like the cold spots created by a motorboat, He knows how to dredge the depths of our souls—not to torment or provoke, but to bring healing. He understands the pain, the offenses, and the trauma we hold inside. Left unexamined and unresolved, they are toxic for us.
The Holy Spirit is the Great Stirrer-Upper. Marriage, family relationships, and job situations provide ample fodder for His work, though He's not limited in any way.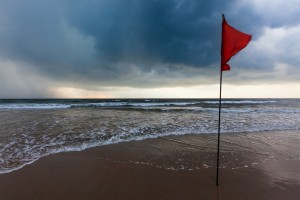 Whenever you experience a huge emotional response that seems too strong for the matter at hand, God is waving a red flag to get your attention. He's sending up flares and marking the crime scene with yellow tape. He's saying to you,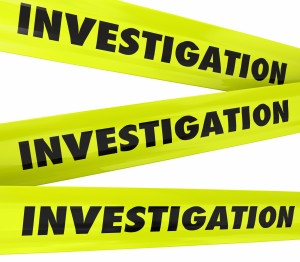 "Something happened here!" Your current surge of emotion is an echo of something past, and God's intent is to get to the bottom of it and find the tap root.
In my situation, God showed me through Elinor's character that I was going along largely in my own strength. Day in and day out, I tried to be resilient for the sake of others but lived with a broken heart for years! TEN YEARS, to be exact. It takes an enormous amount of energy to live that way. Maybe you know.
God wanted me to release my sorrow daily—a healthier ebb and flow of grief. He asked me to seek Him for strength in the moment and stop toughing it out. Of course part of the problem centered on the fact that I was secretly mad at God. Still, He wasn't going to leave it alone. If Elinor didn't work, He'd find another way.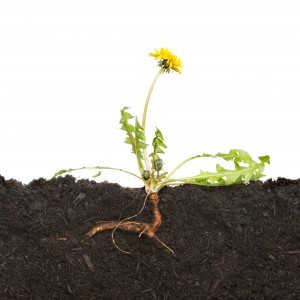 And often, destroying the root involves apologies and forgiveness. I apologized to God. Somehow I'd picked up the notion that being a Christian meant trying to be capable and strong without God's help. I took some deep breaths and did some intentional forgiveness work toward those who'd hurt me. I started the process of forgiving God, though He'd done nothing wrong. And all those tears brought a healing release.
As a gardener, I know that weeds just return if you don't get the root—sometimes with a vengeance! So now, when some random situation evokes a strong emotion, I pause and consider what God is showing me.
How about you? Can you share a story?