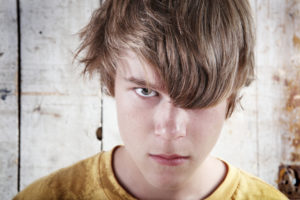 He didn't belong. In high school, the boys relentlessly hounded him. They chased him through parking lots, hurling accusations that he ratted on kids using drugs. He was small for his age. Apparently there wasn't enough money in his family to straighten his crooked teeth.
His alcoholic father seemed non-existent, a shadow now and then in their tiny house. He felt hated by his mother. She once told him to go off and kill himself. I remember the tears that welled in his eyes as he recounted her words. His name was Scott.
My world was utterly different. My parents were stable, kind, and present. At school, I'd been ushered into the popular group, because I was dating a track star named Tony. Still I offered Scott my friendship. I baked him a molasses cake for his birthday and invited him to our Young Life club. I wanted him to know that God's love was real. But his sense of self was damaged.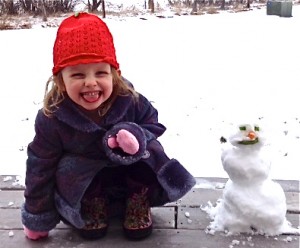 Author and teacher Arthur Burk says that personhood starts to form when we are very young—when you find a particular joy in something, such as loving to paint or learning to dance or collecting rocks. Simple things.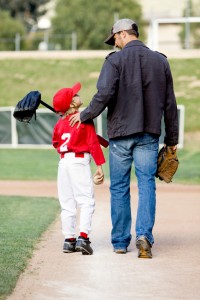 You start to feel like a son or daughter, says Burk, when you experience your parents delighting in you as you "enjoy your joy." Maybe your mom cooed when you handed her your first finger-painting. Perhaps your father smiled when you showed him an assortment of stones from the driveway. Like invisible strands of love and acceptance, those seemingly mundane connections are profoundly formative, yet in dysfunctional families, they are often missing.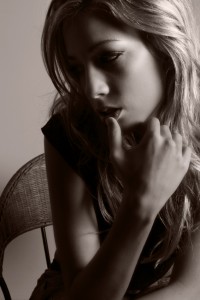 Ruthie, a teenage orphan in Marilynne Robinson's novel, Housekeeping, speaks about feeling unnoticed by her mother:
This is the common experience. They walk ahead of us, and walk too fast, and forget us, they are so lost in thoughts of their own, and soon or late they disappear. The only mystery is that we expect it to be otherwise. (Pg. 215)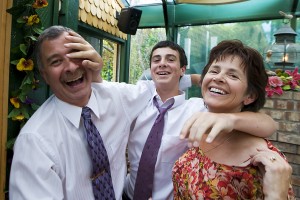 In healthy development, the fragile beginnings of someone's personhood must be established as a son or a daughter in order for a boy to fully progress into manhood or a girl into womanhood. A teenage boy needs to hear, "You can do it!" from his father, whether he's stuck on a math problem or learning to drive. A girl wants to feel noticed when she twirls in a new dress and cheered if she tries a team sport.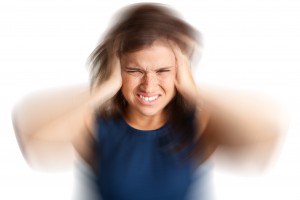 Yet countless people never felt legitimized as sons or daughters from the get go. And the ramifications are far-reaching. They have no stable ground to stand on when a world of harsh judgments comes crashing in around them. They're not attractive enough, not athletic enough, not smart, buff, thin, witty, or cool. They are adrift in a sea of comparisons. How to fit in? How to be liked by others? How to figure out who they really are inside.
And if identity is unstable when adulthood arrives, a person is ill-equipped to become a husband or a wife. The progression of development is all-important.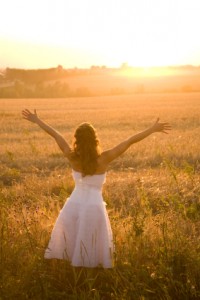 So it comes down to this: Most of us need a revelation of sonship and daughterhood from Father God because of the enormity of its absence. Without that revelation, we are just trying to survive our pain.
But if we become secure in who God says we are—it can change everything.
Admittedly, I had a good start in life. Still, like every person coming of age I faced the barrage of comparisons, rejection, failures, breakups, and even betrayal.
God wanted my identity, my sense of self to be grounded in Him. His first overture on the subject came to me in college, when I landed on a significant scripture. I wrote the verses out in large print and taped the paper on the wall by my desk…
"Blessed is the man (woman) who trusts in the Lord
And whose trust is the Lord.
For he (she) will be like a tree planted by the water,
That extends its roots by a stream
And will not fear when the heat comes;
But its leaves will be green,
And it will not be anxious in a year of drought
Nor cease to yield fruit."
–Jeremiah 17:7-8 (NASB)
Other verses became meaningful along the way, but to be really anchored in what God thought about me, I had to hear His fresh voice as well.
The vision I shared my post, Being Held, is an example. God has made me His own—that no matter what happens, I belong to God. I am secure in that relationship. That is the key to healthy identity.
For those who didn't receive a stable sense of self in childhood like Scott, the only way to become whole is the revelation that God is your Father and that He delights in you. If you are longing for that revelation, I encourage you start by reading Psalm 139. Camp out there for a while—even memorize it. Then set apart some quiet space to worship God. Ask Him to tell you ten things that He loves about you. Write down what comes to mind. It might take your breath away…