A cargo ship crossing the ocean came upon what seemed to be a deserted island. A line of smoke told otherwise. Maybe someone was stranded. The captain went ashore in a smaller boat and found three huts. A ragged-looking man appeared in the doorway of one.
"Are you and others stranded here?" asked the captain.
"Nope, it's just me," said the man. "I live here."
"I see." The captain scanned the other two huts. "And what's this second hut for?"
"Oh, that's my church," the man said.
The captain eyes grew wide as he slowly nodded. "And the third one?"
The man shifted his feet in awkward silence. "Well," he said in hushed tones, "that's my former church."
My father told me that joke. What a laugh we had! Often, our discontent with church has something to do with us!  Who knew! No fellowship of believers is ever going to be perfect.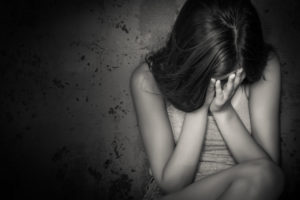 Here's another take. A young man I know felt deeply frustrated with the dating scene. He'd gone out with several very nice girls. After the initial electricity of a new relationship, the girlfriend became too dependent, making the young man her entire world. Expectations felt suffocating. He didn't have freedom to do things with friends without a pouty girl giving him the silent treatment. These girls weren't bad partners—just undeveloped in their sense of personhood.
In the same way, we can put heavy expectations on the church and our pastors, priests, and ministers, creating a black hole that can never be filled. Many who serve in pastoral positions try hard to be all things and end up bone weary.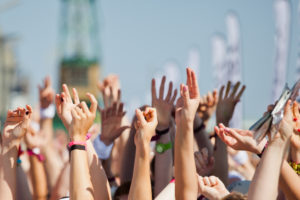 People with unmet needs shift from church to church, and some actually work the system.
It comes down to our own relationship with God.
Is it underdeveloped? Are we fledglings in our capacity to know God?
I've been asked to speak in many different denominations on my book, Closer Than Your Skin. My publisher calls it a spiritual memoir as I unpack my journey of learning to hear God's voice.
I'd been a Christian for several decades, attending church, going to Bible studies, praying, serving, and giving to the poor—before I realized something was missing. I didn't really know God! I did everything I knew to do and had several "former churches" by then. Yet somehow knowing God in any real way seemed mysterious, out there, and only available to special people.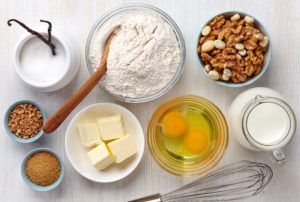 You can have all the ingredients, but that doesn't make a cake. We can have all the trappings of our faith and still miss its substance.
When telling my simple stories of learning to hear God's voice, countless people have asked me, "Why isn't this being taught more?" or "Why doesn't anybody talk about this?"
As the saying goes, we don't know what we don't know. And I would add—we're afraid of what we don't know. Historically, Holy Spirit movements in the Pentecostal and Charismatic streams of the church have brought a wealth of understanding.
But alongside anything authentic comes the counterfeit.
Sadly, there were and are incidents of abuse, presumption, manipulation, and demagoguery. So we play it safe. People believe that thinking you can hear God speak will lead to great error. What audacity! And so their Trinity becomes the Father, the Son, and the Holy Book.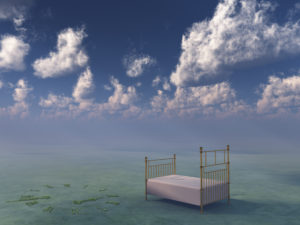 The written Word of God is our foundation. Make no mistake—we must be thoroughly versed in Scripture. But the fresh words of God through the Holy Spirit are vastly needed in the church today for guidance, correction, encouragement, and strategy.
The written Word and fresh words go hand-in-hand, as God will not contradict Himself. That is one safeguard. Accountability in fellowship is another. Still, Christians are underdeveloped in their relationship with God.
Some might believe it is too subjective to say God speaks through dreams or visions, yet consider the numerous examples in Scripture.
Vineyard pastor James Ryle, a founding member of the Promise Keepers movement, taught me a lot about hearing God's voice on a six-cassette tape teaching that is apparently no longer available. He spoke on dreams and visions and told amazing stories. I had hoped to interview him on the subject for an article. He flatly refused. Too much of a hot potato in evangelical circles. How sad.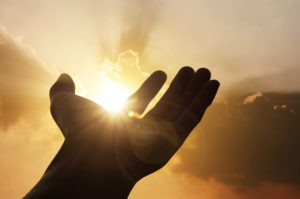 Some leaders vehemently resist the idea of God speaking to ordinary people except through the Bible. They actively oppose the idea. The word, dispensationalist, comes to mind. They don't know what they don't know and may have a fear of the unknown. I shudder inside for those teachers.
All I can say is that my entire life changed when I learned to hear God's voice through the Holy Spirit. You will have to decide for yourself.
In the meantime, consider that Jesus said…My sheep hear My Voice. (John 10)
Join me every other Sunday, as I begin a new season of sharing stories and ideas on hearing and knowing God. And join the conversation!