I asked, and He answered.
God is more accessible than you might think. But how does communication start? How do you really know it's God?
In my last blog, I encouraged you to write down three unresolved questions you've had on your heart. Then ask God for one word, a word that serves as a key, unlocking understanding and wisdom. A word that can encourage you or bring instruction. A word (if negative in connotation) that can reveal the needling angle of the enemy. It can start—with just a word.
"The Lord God has given Me the tongue of disciples,
That I may know how to sustain the weary one with a word.
He awakens Me morning by morning,
He awakens My ear to listen as a disciple."
—Isaiah 50:4 (NASB)
So after I made this suggestion to you, I took one of my own questions to God. Here's what happened…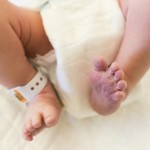 My daughter gave birth to her second child around Thanksgiving. Several hours later, she started to hemorrhage severely. The doctor quickly returned and did a procedure that was far more painful than labor and delivery itself. If that didn't work, an emergency surgery would've followed. In generations past, many women died in childbirth that way.
My daughter lost half her blood and was on the verge of needing a transfusion, but finally the bleeding stopped. In her condition, post-partum depression is more likely. In addition, her milk did not come in for five days and the baby was fussy and dehydrated. The following week, her baby ended up in ICU with such a bad cold the doctor thought she might stop breathing altogether. Newborns only breathe through their noses.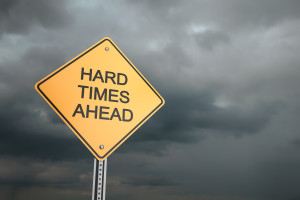 My daughter came home from the hospital feeling fragile and emotionally overwhelmed. As a family, we rallied around her. Her husband is a remarkable baby whisperer, and his wonderful parents came to help. But soon they headed home, and our son-in-law returned to work. My daughter and her family spent more time with us because of the holidays. Still, the first month of recovery was rough.
When the New Year came, it was time for her to take small steps of independence and establish some routines at home on her own. I remember the day she left our house. Now she would face the intensity of being a stay-at-home mom with young children—long days where you feel on-call every waking moment and long nights of sleep deprivation. It is a rigorous time, especially when you're physically weak and have post-partum blues.
I felt weepy all day after she left. You can pour your lifeblood into your children, but at some point they have to walk out their own challenges. So I took my question to God…
"Will she be okay?" I waited before God, knowing that He sees all things perfectly clear. He understands my heartache as a mother.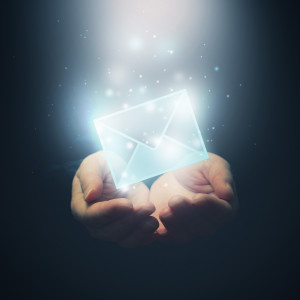 In the stillness of my living room, a word came to mind. Actually several, but one in particular stood out. The word was—envelope.
God often says things that initially don't make sense to our logical minds. Read John 6 for example. That's one way to insure an impression or a word is not something we thought up ourselves.
Why would I picture an envelope? What does that have to do with anything?
But as I looked up the word in the dictionary, God expounded on the meaning. The verb form of the word is "en-VEL-op," which means to cover or wrap around something completely. Zing! What a thought! God will envelop my daughter!
"When I was desperate, I called out, and God got me out of a tight spot.
God's angel sets up a circle of protection around us while we pray.
Open your mouth and taste, open your eyes and see—how good God is.
Blessed are you who run to him… If your heart is broken, you'll find God right there.
If you're kicked in the gut, he'll help you catch your breath."
–Psalm 34:6-8, 18 The Message (MSG)
And that wasn't all. Obviously, an envelope is used for mailing letters, bills, and documents. But consider this definition: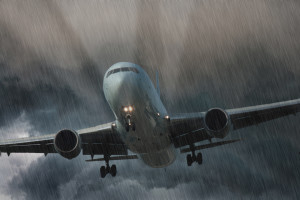 An envelope is also "the set of limitations within which a technological system, especially an aircraft, can perform safely and effectively." In other words, though airplanes encounter storms, wind shears, various forces from altitude and gravity, and the physical stress in landing and takeoff, a pilot can feel confident if the impact on the plane is within limitations. Thus the phrase, "pushing the envelope," means "to exceed or try to exceed the existing limits of a discipline or activity."
The sense I received from God was this: I've got your daughter covered. My Spirit envelops her. I've created her to be a mother! And all that she is or will be struggling with in this holiest of callings, is within the envelope of her design.
That same day, I received a letter from a man who sponsors one of our orphans in Uganda. He asked me to send more donation ENVELOPES! Take notice when a word is repeated.
I can't explain the feathery peace that settled over me—that enveloped me.
"Like apples of gold in settings of silver is a word spoken in right circumstances."
—Proverbs 25:11(NASB)
Has God given you a "word" lately? Share here…