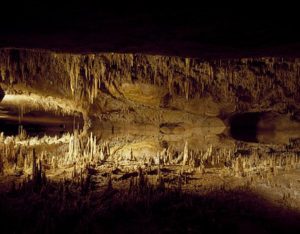 My husband and I were walking through the majestic underground caverns in Carlsbad New Mexico, when I felt a drop. One drop, out of an infinite number, which over time formed the features of that stunning cave.
My husband was jealous! He didn't receive the special "cave anointing." A baptism by water of sorts. We laughed.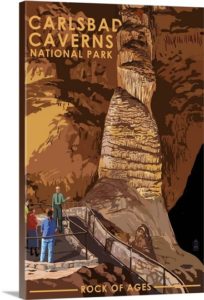 Then we came to the "Rock of Ages," one of the most notable columns in the cave. In days of old, rangers invited tourists to sing the old hymn by the same name at the base of the column, reminding themselves like the psalmist… "I lift up my eyes to the mountains—where does my help come from?"[i]
It's inconceivable how many drips it took to form such a tower of rock. And even more mind-boggling that mineralized water could form something so solid, so immovable, so massive!
Cave drips start a lengthy process of formation. When the cool water of baptism touches our foreheads, something also begins. Continue reading