On Sunday morning, February 5, 2012, I let my dog outside and noticed a jet exhaust line stretched out as far as the east is from the west. Other planes in the air had short exhaust tails that dissipated quickly. I thought—what kind of plane makes that long a line? A half hour later, the line was still there.
Later in the day, another jet line crossed the valley—this time north to south. Both lines, the same day. Such a curious thing! I wondered about it, because that particular day, I was studying Zechariah 2. I also read Matthew Henry's Commentary to help me understand such a mystical Old Testament book. What struck me was this: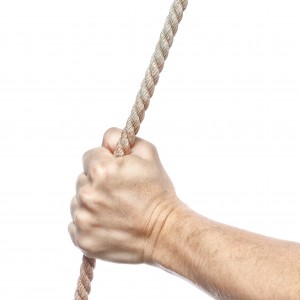 Zechariah 2: 1-4, talks about a man with a measuring line in his hands…
Then I looked up, and there before me was a man with a measuring line in his hand. I asked, "Where are you going?" He answered me, "To measure Jerusalem, to find out how wide and how long it is." While the angel who was speaking to me was leaving, another angel came to meet him and said to him: "Run, tell that young man, 'Jerusalem will be a city without walls because of the great number of people and animals in it. And I myself will be a wall of fire around it,' declares the Lord, 'and I will be its glory within.'" (NIV)
Jesus, the Master Builder, is building room for multitudes. He is drawing up the plans and measuring out the perimeters for the "church"—how long and how wide (From Matthew Henry's Commentary). The jet streams I saw in the sky completely stirred me. Perhaps God was saying something over our valley through these verses.
This background information has a purpose. Stay with me…wait for it!Continue reading