For a compelling novel, a good writer will keep reversing the outcome to create suspense. Setbacks and turnarounds build emotional intensity. The goal is to bring a climax or what some call, "the dark moment." Who doesn't enjoy the roller coaster ride of a good story?
However in our real lives, we don't like it. We want the happily-ever-after thread in our circumstances.
Still, desperate times often bring profound turning points.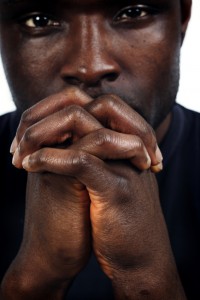 For example, by 1999 AIDS had ravaged Uganda, East Africa. Studies predicted by the year 2000, 30% of Uganda's population would die from AIDS and another 30% would be infected. The remaining people, mostly children and the elderly, could not work leading to an economic collapse.[1]
Things had become dire.
On New Year's Eve, 1999, President and First Lady Museveni joined over 45,000 people in Mandela National Stadium to make a public proclamation. They committed their nation to the purposes of God under the Lordship of Christ for the next 1,000 years.[2]
A shift was underway.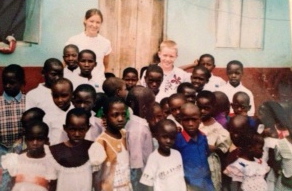 In August 2003, my family traveled to Uganda. My husband had recently started Uganda Orphans Fund to rescue orphans. With the pall of death still prevalent, our family prayed for a woman nearly expired from AIDS. After several months, she miraculously recovered. Many wonders were starting to happen.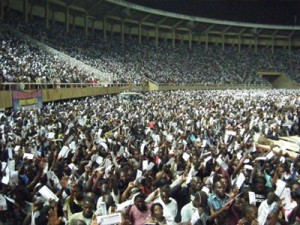 Then on December 26, 2003, the largest prayer gathering in Uganda's history was held. All through the night for 12 hours, 25,000 pastors mobilized three million Christians to pray in 50 stadiums—one in each district of the nation.
The outcome was astonishing! Read the full story…Continue reading