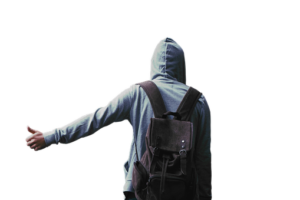 It was October 1986. Hitchhiking across the country, Sebastian Junger stood outside of Gillette Wyoming, carrying a week's worth of food in his backpack. A man in a soiled union suit walked up the on-ramp toward him. The man's hair looked wild and matted, but he didn't seem hostile. Still, Sebastian was young and alone and watched him like a hawk.
The man studied him and asked where he was headed.
"California."
He nodded. "How much food do you got?"
Sebastian was happy to share his food, but he didn't want to be robbed.
"Oh, I just got a little cheese."
He shook his head. "You need more than that."
Turns out the man lived in a broken-down car. Every day he walked three miles to a coal mine to see if they needed extra hands. Some days they didn't and that day was one of them.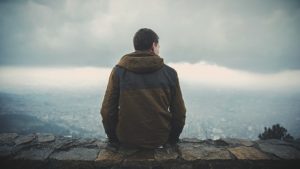 "I won't be needing this," he said opening his lunchbox, which contained a bologna sandwich, an apple, and a bag of chips—probably provided by a church. "I saw you from town and just wanted to make sure you were okay." The guy turned and headed toward Gillette.
Sebastian thought about that man for the rest of his trip. In fact, he thought about him for the rest of his life.Continue reading